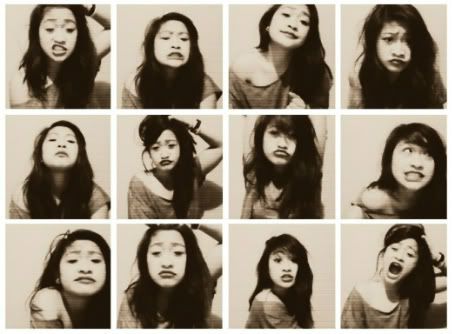 The main objective of this blog is not for the pleasure of yourself nor others, but to document my life in cases of momentary misfortunate occasions, blissful memories and wandering thoughts. If you do so happen to enjoy and take pleasure of its contents, I hope that you take something from it; whether it is a lesson or just plain useless information.
(Source: thatgirlnamedworld, via illin-za)
AUG 16 2014: Listening to Ariana Grande "Almost is Never Enough". Just got back from Ilesoniq. Sitting outside on the rooftop, of the hotel room. Someone is smoking weed and cigarettes. The weather is pretty cold and chilly. I need a sweater. 
I've had many opportunities to reflect. And I'm still affected. I've learned now, that things take time (of course I already knew that), but now, I fully understand. Enjoy the moment, and just let life take over. Let it be. 

Live in the moment, and take the time to appreciate what is currently happening. 
(via erlynboongaling)
"Happiness always looks small while you hold it in your hands, but let it go, and you learn at once how big and precious it is."
— Maxim Gorky (via
saras-scrapbook
)
(via vividhype)
"I am not afraid to tell you, "I love you." Your mind may say, "How can you love me when you don't even know me?" I don't need to know you. I don't need to justify my love. I love you because this is my pleasure. Love coming out of me makes me happy, and it's not important if you reject me because I don't reject myself. In my story, I live in an ongoing romance, and everything is beautiful for me. To live in love is to be alive again. When you recover your integrity, you always follow love.You live your life as an eternal romance because when you love yourself, it is easy to love everyone else. You love so much that you don't need anyone elses love to make you happy."
— Don Miguel Ruiz (via
mjdeeze
)
(via quietstripes)